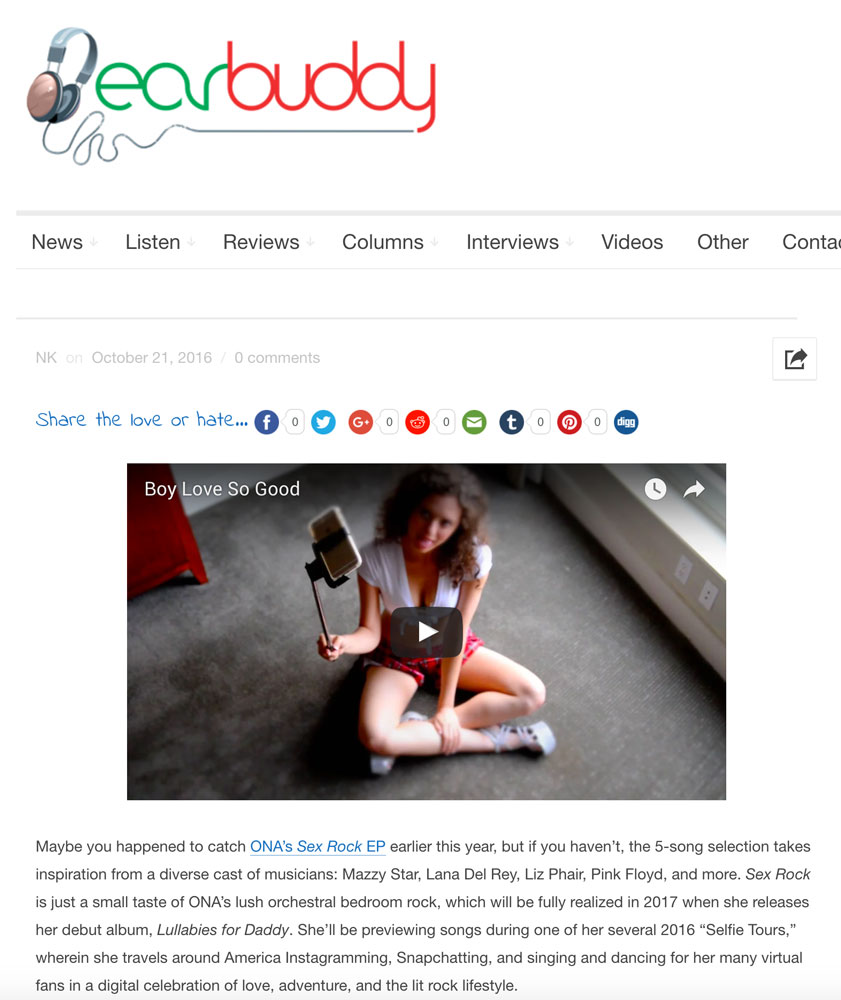 21 Oct

Earbuddy: Video Premiere

Maybe you happened to catch ONA's Sex Rock EP earlier this year, but if you haven't, the 5-song selection takes inspiration from a diverse cast of musicians: Mazzy Star, Lana Del Rey, Liz Phair, Pink Floyd, and more. Sex Rock is just a small taste of ONA's lush orchestral bedroom rock, which will be fully realized in 2017 when she releases her debut album, Lullabies for Daddy. She'll be previewing songs during one of her several 2016 "Selfie Tours," wherein she travels around America Instagramming, Snapchatting, and singing and dancing for her many virtual fans in a digital celebration of love, adventure, and the lit rock lifestyle.

Today, Earbuddy is excited to premiere ONA's video for the Sex Rock track "Boy Love So Good". To say the new clip is sexually charged would be an understatement. Be careful watching this one at work; otherwise, you may be spending the day in human resources. We all know how lame that can be.