Virtual Dance Party #2
Here's a little excerpt from my Instagram Live Virtual Dance Party last night with my Patreon members… I loved talking with you so much, and dancing to my music! Next month the livestream Virtual Dance Party will become NSFW, cuz, well, the naked body is just to wonderful to hide 🙂
> Please join my Patreon at the "Dance Partner" level to join me next time!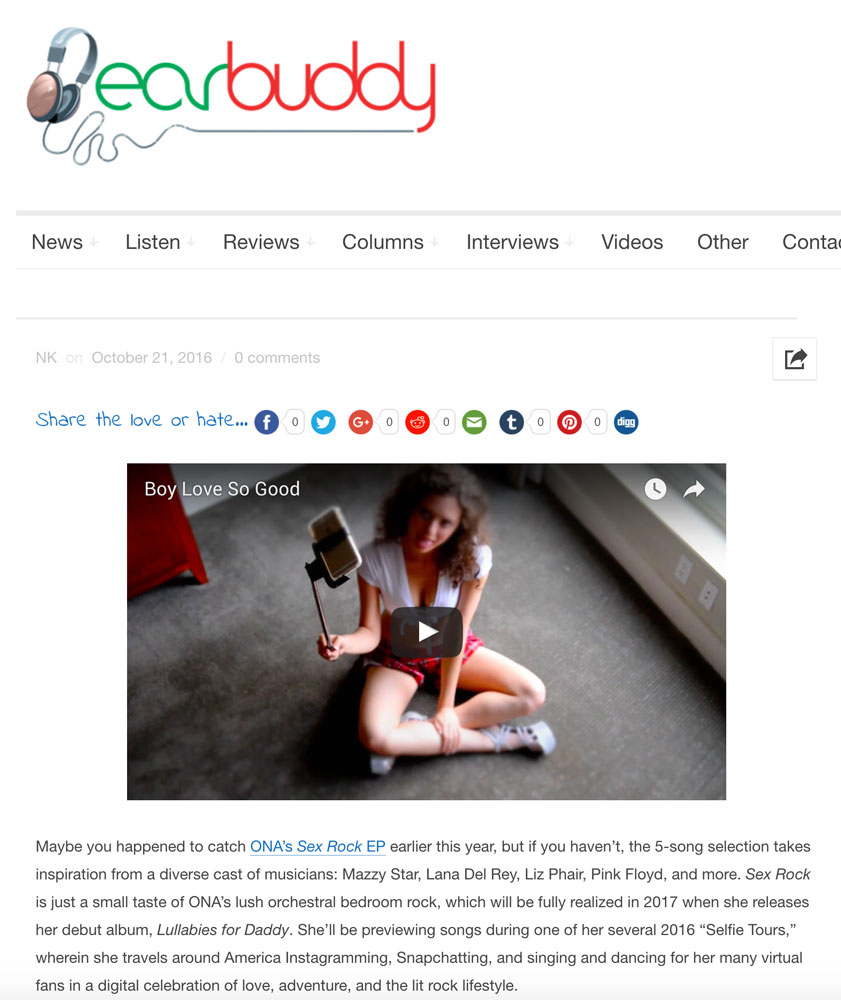 Maybe you happened to catch ONA's Sex Rock EP earlier this year, but if you haven't, the 5-song selection takes inspiration from a diverse cast of musicians: Mazzy Star, Lana Del Rey, Liz Phair, Pink Floyd, and more. Sex Rock is just a small taste of ONA's lush orchestral bedroom rock, which will be fully realized in 2017 when she releases her debut album, Lullabies for Daddy. She'll be previewing songs during one of her several 2016 "Selfie Tours," wherein she travels around America Instagramming, Snapchatting, and singing and dancing for her many virtual fans in a digital celebration of love, adventure, and the lit rock lifestyle.
Today, Earbuddy is excited to premiere ONA's video for the Sex Rock track "Boy Love So Good". To say the new clip is sexually charged would be an understatement. Be careful watching this one at work; otherwise, you may be spending the day in human resources. We all know how lame that can be.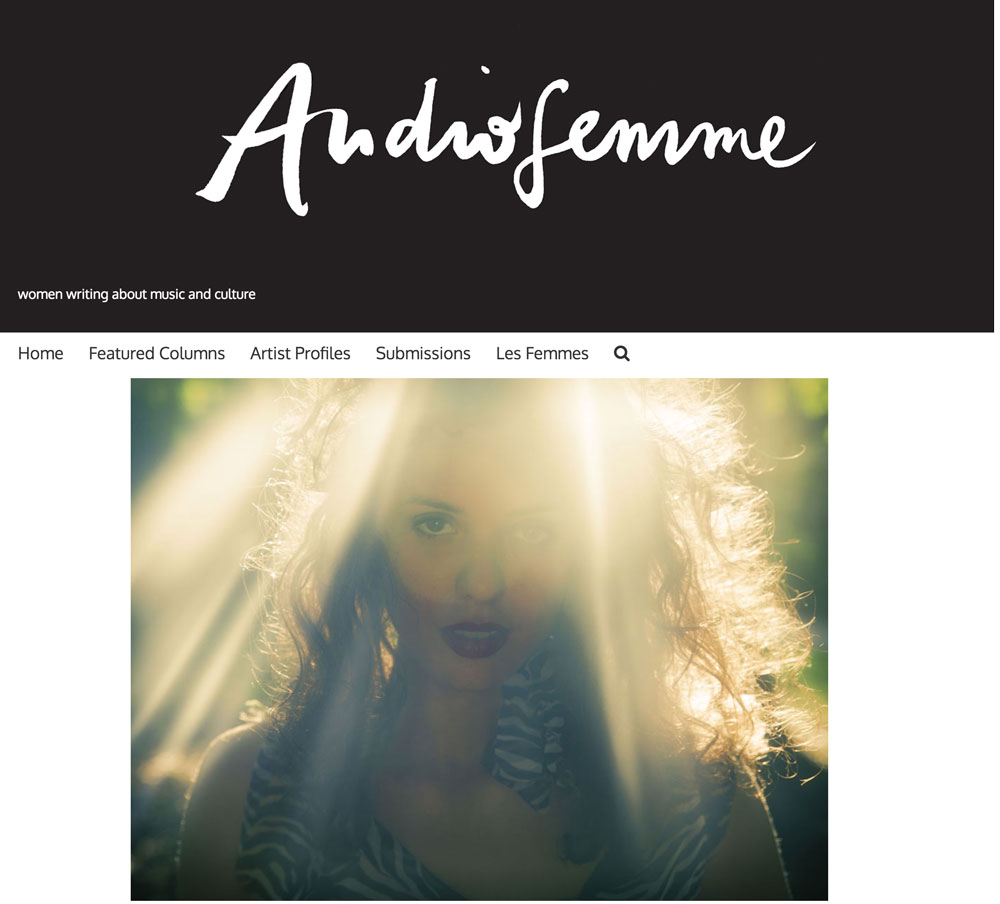 NYC-based visual artist and Instagram vixen, Ona, is following up her debut EP from earlier this year with a new sex-positive music video for sensual dream-pop record, "Open My Hips". The track is beautifully orchestrated, featuring melodic piano lines, ferocious crashing high-hat drums, and most notably Ona's gorgeous, breathy alto vocals which have drawn comparisons to alt-rock darlings like Mazzy Star (though I would lean more toward shoegaze ladies like Rachel Goswell from Slowdive or Cocteau Twins' Elizabeth Fraser.) In any case, the song as a whole is one of the better tracks I've heard in a while (especially the spectacularly composed bridge), and indicates big things to come from her debut full-length due out early 2017. This record will undoubtedly be making our year end list.
The video is a lush, dreamy explorations of sex and power, as Ona beckons us into her figurative and literal forest. Most of the shots feature her in various stages of undress, bathed in waning sunlight and writhing around in nature like a wood nymph, at times provocative, at times impish and romantic and at others down right raunchy in all the best ways.
Catch a first glimpse of the video below, and look out for her highly-anticipated full-length album due out next year.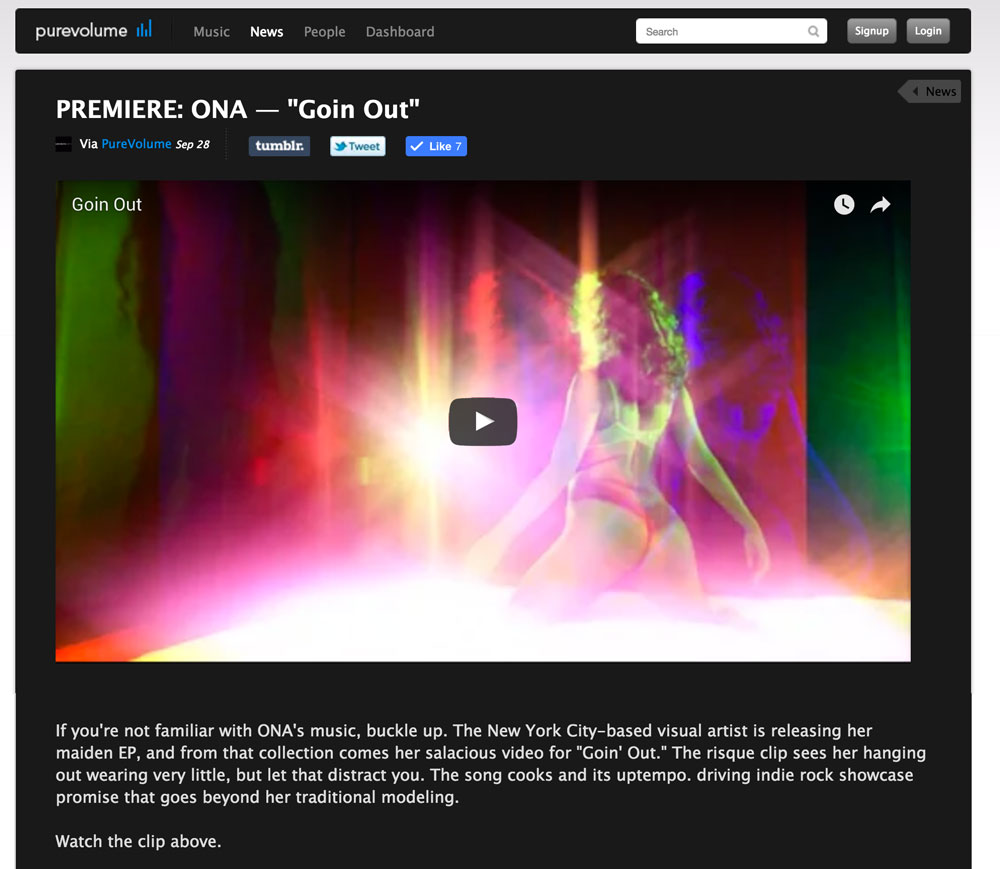 If you're not familiar with ONA's music, buckle up. The New York City-based visual artist is releasing her maiden EP, and from that collection comes her salacious video for "Goin' Out." The risque clip sees her hanging out wearing very little, but let that distract you. The song cooks and its uptempo. driving indie rock showcase promise that goes beyond her traditional modeling.
In Your Life – version 2!
So I'm trying out a new form of music video… I call them lipsyncs… And I'm really enjoying them! What do you think?
> More on my Youtube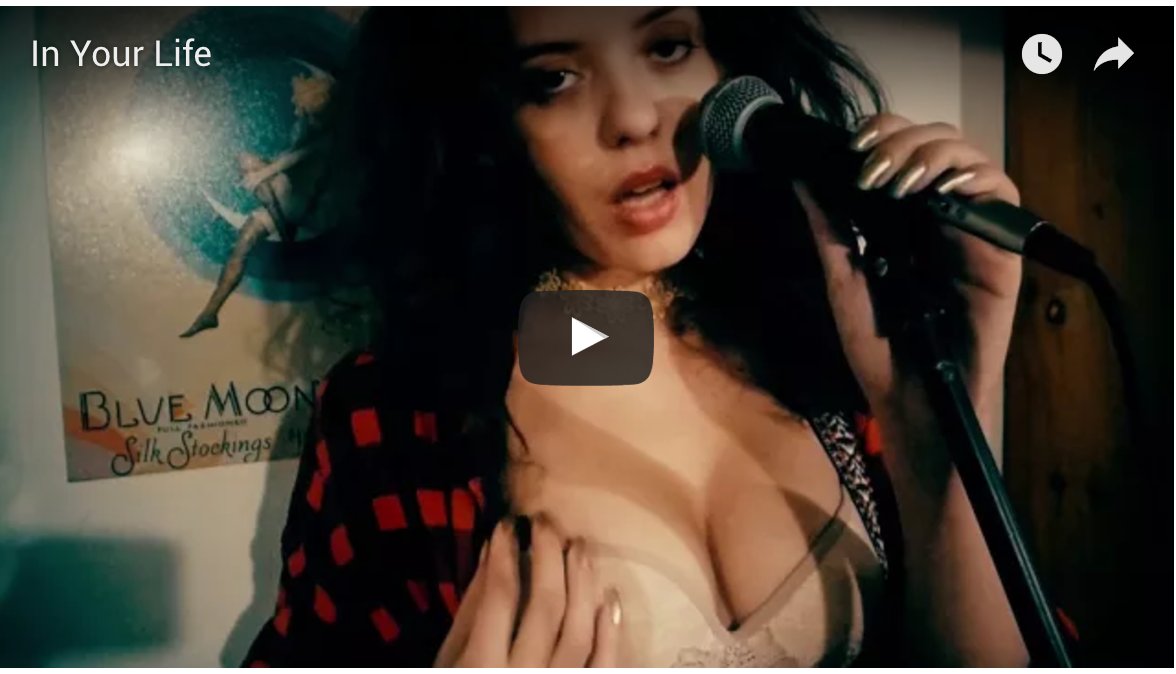 "Ona burst into the universal pop conscious at the beginning of 2016 with her Sex Rock EP where her blueprint of boudoir bedroom pop was laid out to take over the future of what chamber rock should be. With news abounding that the vocal pop star/model/heroine has been working on her ambitious album debut Lullabies for Daddy, ONA proudly presents her self-created video for her new single "In Your Life" that couples together future synth-waves with early 70s glam rhythm & blues sensibilities & prestige. A mover & shaker & mensch in her own right; Ona's work has been displayed in the Johannes Vogt Gallery, noted for her pro-sex approach to fourth-wave feminism as she evolves the idea of the pin-up as ruler & matriarchal overlord of a sound style, aesthetic class that is all her own and belonging to no one else.
A Brooklyn pop star that is on the rapid high rise, Ona's addictive approach to the pop song convention exceeds even her own self-styled extreme selfie model facet of expression by way of veiled, teased & alluded exhibitionism. Ona disarms with lyrics like "you can't hold on if you're holding a gun" that instantly has her captivated audiences laying down their arms as the entire production of endearing & eagle soaring vocals erupts into a blitzkrieg of hand claps and cascading synths that heighten all levels of involved sensory mechanics. Ona takes the conversations held over from evening phone chats the spill into the confrontation IRL spheres of discourse where requests for earnest & intimate acceptance are the requirement for joining the artist along her own designed voyage. This exchange is done by Ona throwing every big pop hook trope-trick-in-the-book at the audience with a recording session arranged like something out of a Russ Meyer classic for the future age."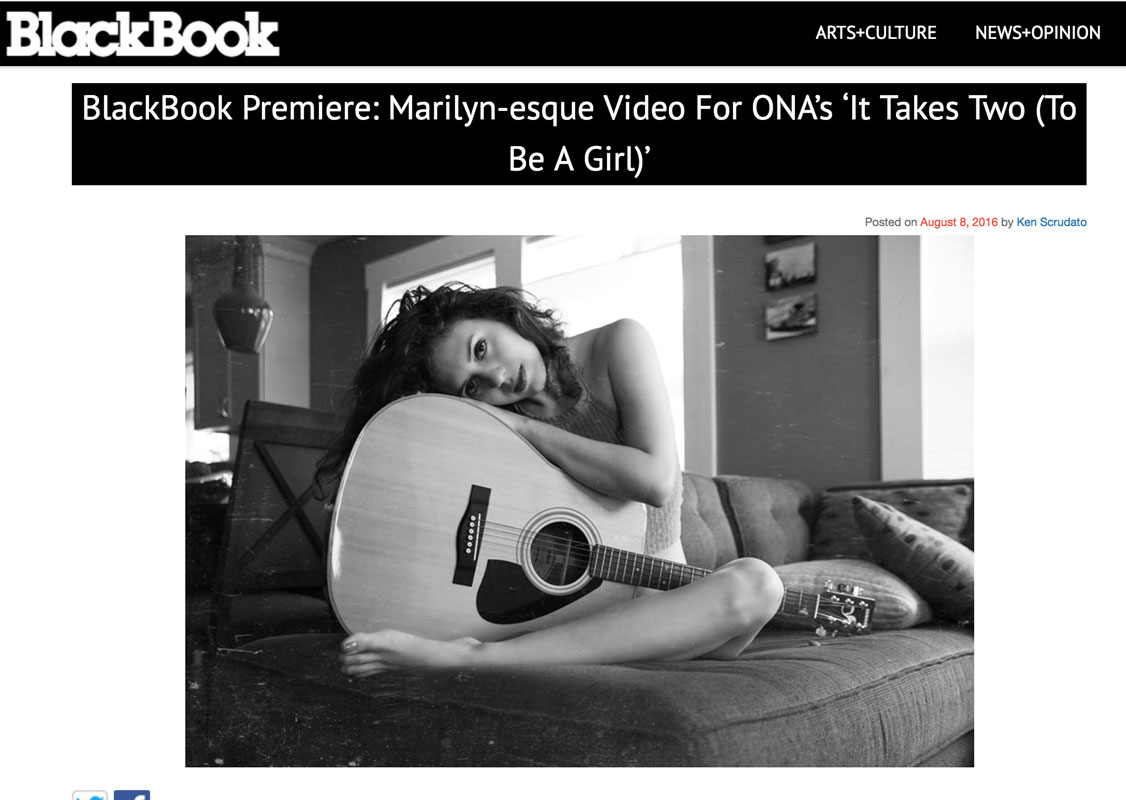 It's a strangely existential pronouncement, to be sure. But New York based singer, poet, and multimedia artist ONA's new single "It Takes Two (To Be A Girl)" is certainly food for metaphysical thought.
The bold "pro-sex" Fourth-Wave Feminist has fearlessly and daringly held forth on female sexuality, been written up in Artforum and had her work exhibited at NYC's Johannes Vogt Gallery. But her first foray into music finds her in a somewhat more melancholy aesthetic and philosophical state of being. Indeed, "It Takes Two (To Be a Girl)" calls to mind the wistful longing of Lana Del Rey, yet with decidedly sexy, Euro cool overtones.
The video itself plays with the ideas of public vs private lives, reality vs fantasy. Done up like Marilyn Monroe and snapping selfies alone in her room, ONA lyrically contemplates, "What am I / but your photograph / Converted to a dream / so you feel like I should seem?" A meta masterstroke, it succeeds both as art and as media critique.
An incomparable talent, expect to hear and see much more from her.
In Your Life – my first every music video!
Gosh, I'm so excited to share this!! Please tell me what you think!
> More on my Youtube